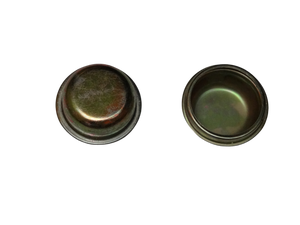 Included: (1) dust cap
The dust cap attaches to the end of the hub assembly at the center of the wheel. It protects the inside of the hub from dust and water and keeps grease inside the hub. 
Metric measurements and specific to the Allstar/NN58 trailer model. 
Inside Diameter: 45.8mm
Overall Height: 27.5mm 
Other related items: bearing buddies, hub cap, and grease cap.